How to Use Your TENS Machine
Cautions

Never use your TENS machine or its electrode pads:
- On damaged or broken skin
- On the front or side of your neck
- Close to your eyes or mouth
- On infected areas
- Over a malignant tumour
- On a pregnant uterus
- Across a pacemaker or other indwelling stimulator
- On areas that are numb or have decreased sensation
- Near water
- When driving or operating machinery
- When sleeping
Always make sure you follow the specific manufacturer's instructions that come with your TENS machine. But in general, follow these directions for use: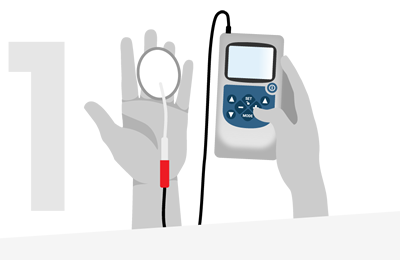 Make sure the machine is switched off before you place the electrode pads on your skin.
Test it by holding the pads between your fingers and then turning the machine on – you should feel a slight tingling sensation coming from the pads.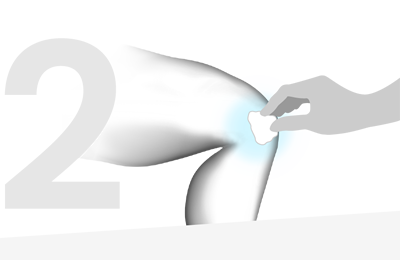 Use rubbing alcohol to clean the area where you want to apply the pads.
Let your skin dry, and make sure there are no cuts, grazes or irritations on the area.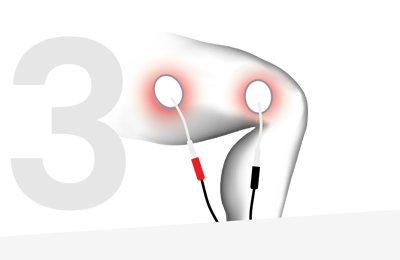 Place the pads on either side of the pain, making sure they are at least 2-3cm apart from each other.
Refer to our TENS Pads Placement page for more detailed information. If you intend to move around while you're using your machine, fix the pads to your skin with tape to keep them in place.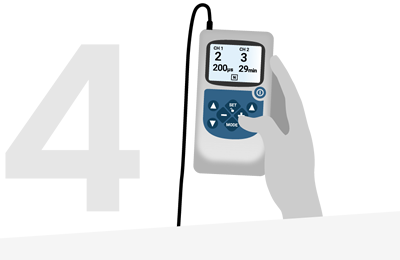 Set the pulse rate to your required setting, or select the recommended program for your pain.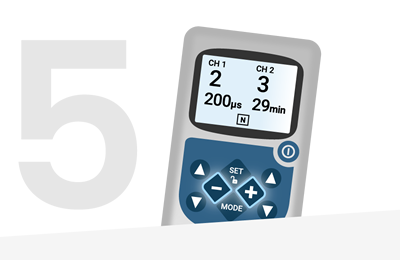 Switch on the machine and slowly turn it up until you feel a tingling sensation.
It should feel quite strong, but not uncomfortable. The sensation will drop slightly after a few minutes – this is called accommodation – and when this happens, turn the machine up a little and then leave it at that setting for the rest of your session.
Don't turn it up too high, as this can over-stimulate the area and make your pain worse. There should be no muscle contractions at any point while you are using your machine.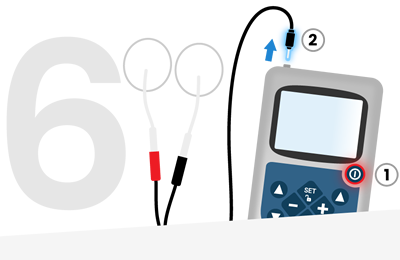 At the end of the session, turn the machine off and disconnect the electrodes.
Remove the pads and clean your skin with mild soap and water. Do not pull directly on the wires to remove the pads, and if you find any redness or irritation from the pads you should use a different area of skin the next time you use your machine.
TENS Machine Side Effects
There are no side effects to using a TENS machine in the correct way, and as directed.
Overusing your TENS machine for extended periods of time can have mild side effects such as muscle twitching and muscle soreness. If this occurs, take a break from using the machine or lower the intensity until you feel a strong tingling sensation without any muscle twitching.
Prolonged use of your machine can also sometimes lead to skin irritation from the electrode pads. You can help prevent this by thoroughly cleaning your skin before you place the pads, as well as periodically changing the position of the pads if you are using your TENS machine for an extended period of time.
Powered By

.
TENS Machines Australia © 2023. Privacy Policy. Quality Policy. Terms & Conditions. Sitemap.